Standing Room Only is owned and operated by husband and wife team
Damian and Debbie Tong.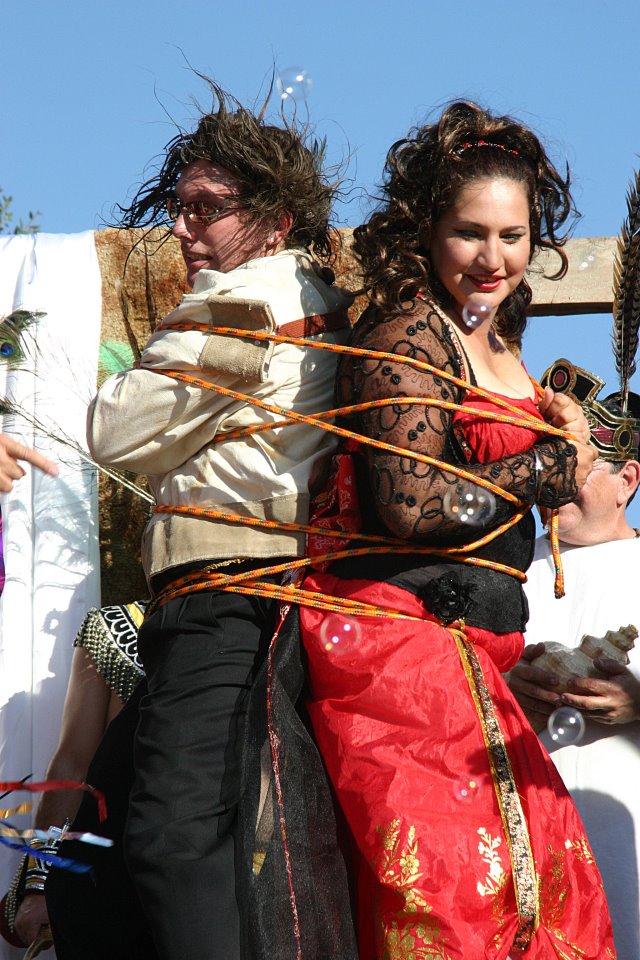 This is a photo from our wedding where I played the part of the reluctant groom, I was strapped into a straight jacket Debbie was handcuffed and we were tied together with one hundred feet of rope. I had three minutes to escape or we would be bound together for the rest of our natural life.



Needless to say I didn't escape!

Debbie Tong is the go to girl at S.R.O Entertainment, she has a gift for trouble shooting and is considered a guru with anything tech related. Debbie not only runs the day to day operations of S.R.O Entertainment she is also a performer.


Damian has been on the artist journey his entire life.

A few of his accomplishments include busking cross country. House magician for Amtrak's premier trains and Street Magic where he has educated thousands of California's youth on the importance of pedestrian and bicycle safety.


Together Damian and Debbie have been entertaining the public for over twenty years.